Tickets für Transport und Flughafentransfer in Rom
Want to get from the airport to Rome easy and stressfree? Book your private airport transfer from Ciampino or Fiumicino Airport to your hotel in Rome and avoid the hassle of public transportation or taxidriver ripping you off.
Flughafen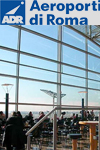 Flughafen Rom-Fiumicino
Flughafen Rom-Fiumicino, auch als Leonardo da Vinci International Airport bekannt, ist Italiens größter Flughafen und liegt 25 km außerhalb von Roms Zentrum. Auf dieser Webseite können Sie Ihren Flughafentransfer ab Rom-Fiumicino bis zu Ihrem Hotel in Rom buchen.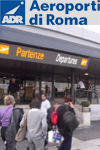 Flughafen Rom-Ciampino
Zwischen Flughafen Rom-Ciampino und dem Stadtzentrum Roms liegen ca. 15 km. Die Taxifahrten sind für Ihre überteuerten Preise für Touristen bekannt, buchen Sie daher Ihren Flughafentransfer stattdessen hier und ersparen Sie sich den Ärger mit den Taxis.
Warum bei uns einkaufen?

Über 3 Millionen verkaufte Tickets

Bezahlen Sie in Euro ohne zusätzliche Kosten

25 Jahre Erfahrung im Kartenverkauf

100% sicheres Zahlungssystem